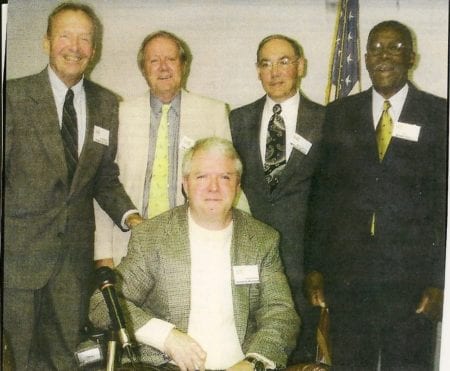 International Telephone and Telegraph Corporation (ITT) began as an international communications firm in the 1930s. It grew to become a multinational corporation by 1968 with an income estimated over $7 billion. From the outset ITT provided the financial muscle to purchase large tracts of land and pay the enormous cost of constructing an infrastructure to create a huge development in rural Flagler County, Florida. The man in charge of the Palm Coast development from its inception until 1975 was Levitt and Son's Dr. Norman Young whose marketing group planned and named this project.
---
---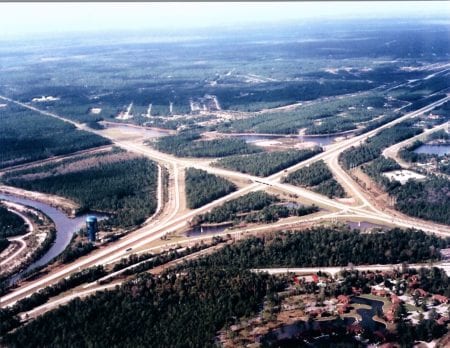 In a February 1970 report to the Flagler Chamber, Dr. Young projected the completion of a sales/model center, a golf course, and homes for the residents by the end of the year. The grand opening of newly named Palm Coast occurred on October 29, 1970. The first public building erected, the Welcome Center, served as the hub for sales activities and was surrounded by pleasant walkways leading to a dozen model homes. The 64-foot high observation tower provided panoramic views of the surrounding woods, lakes, streams, Intracoastal Waterway (ICW), and Atlantic Ocean. It presided over a golf course, model homes, canals, and early home construction that was to become the "core area" of Palm Coast.
---
---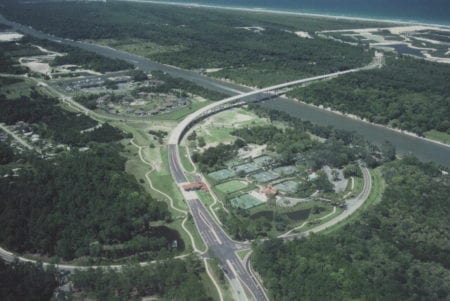 From their start in 1969 until ITT withdrew, the corporation provided most of the services and leadership in Palm Coast. They had planned, built, and maintained a model environmental community. In a unique private/government relationship, ITT had financed Palm Coast's most necessary improvements. The interchange at I-95 and the Hammock Dunes bridge were funded at relatively unnoticeable cost to local taxpayers and the state. As ITT withdrew from Palm Coast, the void left by its departure was increasingly felt in the community.
Then the complicated and often contentious process of incorporation began. Flagler County residents' opposition groups debated. The county authorized a feasibility study, the state legislative delegation sponsored incorporation, the Florida state government approved the referendum and we elected our first City Council.